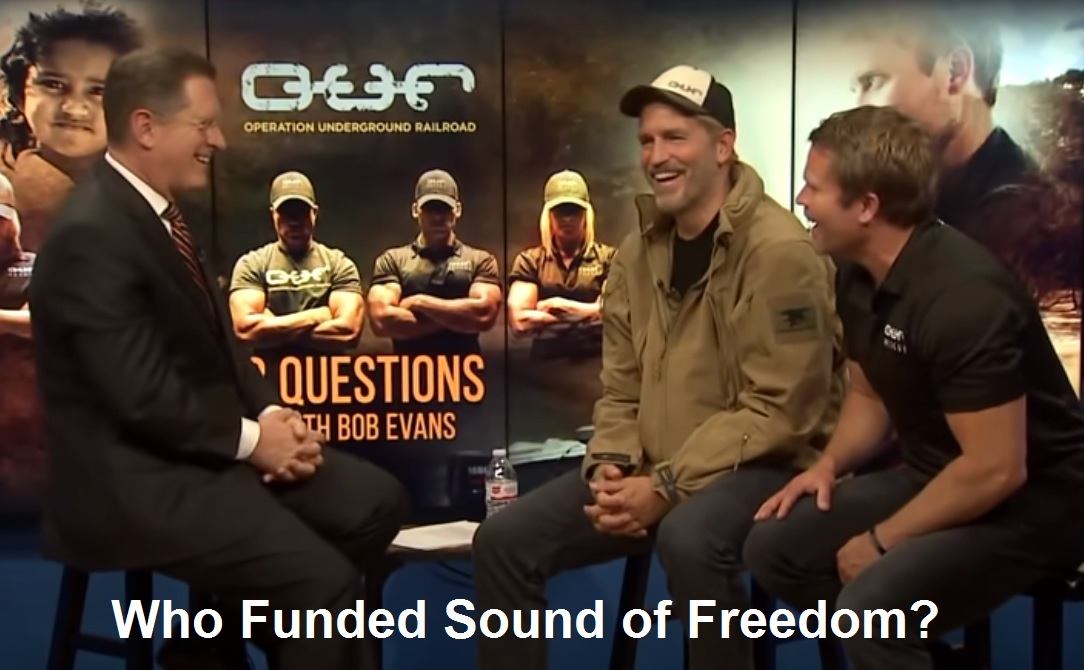 In a surprising turn of events, one of the supporters of the crowdfunded film "Sound of Freedom," which sheds light on child trafficking, has recently been arrested and charged with child kidnapping. Fabian Marta, an individual whose name is credited among the film's investors, is now facing felony child kidnapping charges, as per court records and social media posts that have since been removed.
Marta's arrest occurred in July, after he was charged with child kidnapping. The charges were confirmed by the St. Louis Metropolitan Police, who disclosed that Marta, aged 51 and hailing from Chesterfield, Missouri. Marta was arrested on July 21st by the St Louis Department for Kidnapping in the First Degree. While the details behind the case have remained scarce, the ruling would suggest that Marta is accused of taking a child under 14 from their home without consent from their legal guardian. A booking photo of Marta aligns with the image of the person associated with a Facebook account bearing the same name. The arrest of someone who had apparently contributed to a film focusing on combating child sex trafficking has raised eyebrows.
"Sound of Freedom," a movie that tells the story of Operation Underground Railroad and its founder, Tim Ballard, has been a subject of attention. The film showcases the efforts to combat child sex trafficking and was funded through a significant crowdfunding effort, raising nearly $5 million for its theatrical release. Marta's name appeared in the movie's credits under the list of contributors who helped bring the film to fruition.
Screenshots of Marta's now-removed social media posts have surfaced, displaying his apparent pride in contributing to the film. One of the posts shared, "The Sound of Freedom movie tackles a very tough subject, and took extraordinary effort to bring it to movie theaters. I'm proud to have been a small part of it. If you see the movie look for 'Fabian Marta and Family' at the very end of the credits."
Marta's next court appearance is scheduled for August 28. Although his legal representation has not yet been listed in court records, his bail was initially set at $15,000. Interestingly, he was released on personal recognizance following his initial appearance on July 24. The exact details of the incident related to the criminal case are not entirely clear.
Child kidnapping is considered a class A felony in the state of Missouri, carrying severe penalties if found guilty. Marta could potentially face a prison sentence ranging from 10 years to life, depending on the outcome of the legal proceedings.
The film's reach extends beyond its production, as far-right politicians like Texas Senator Ted Cruz have actively encouraged their followers to see the film. Senator Ted Cruz wrote on Twitter, "Wow. Wow. Wow," urging his supporters to see the movie. Furthermore, reports from The New York Times suggest that former President Donald Trump hosted an event featuring a private screening of the movie.
This arrest has cast a shadow on a film that aimed to raise awareness about child trafficking, leaving many questioning the motives and actions of those involved in its production.